THE TOGUTIL- THE WHITE LOOSE IN HALMAHERA
NORTH MALUKU
WHO THE TOGUTIL IS ?
The Togutil is resembles to go hill (the people who escape to the jungle)
THE TOGUTIL
According to one of the local reliable resource who live in Halmahera Island, stated that the Togutil originally came from Portugal. They initially sailed to the Halmahera island acting as "traders". They arrived at this island in approximately during the second world war. As the open-air war took place in this island between the American Army forces and the Japanese army forces, the Portugal trader's ship were bombed and consequently forced them to served their lives by running into the deep forest in Halmahera island. As a result, they left their ship sank in the sea.
As they have settled in the deep forest of Halmahera Island, the Togutil developed their own community widely throughout the year. Their communities can be found
two or three days walking in Central, North or South Halmahera and should be guided by local people who knows the Togutil Language…….. Equator Tours can help you!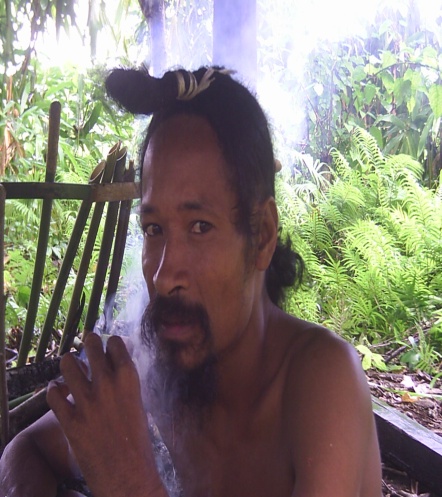 We are……… Equator Tours…….. Organized special interest tours and focusing to Ecotours and eco-culture trip to a remote destination….
We provide…….Less Contact Ecotours and eco-cultural trip……..
NORTH MALUKU – HALMAHERA