Mamberamo
This trek takes you into the heart of Papua's deepest mysteries, one of the few remaining areas on earth where only a handful of intrepid adventures have dared to go.
The Mamberamo River is the Amazon of Papua. Weaving its way through vast territories of virtually unexplored terrain. Within it's watery reaches there live tribes, who to this day remain almost completely un-contacted by the outside world.
Initially traveling by boat up through the rivers in Waropen, then trekking over the Van Rees Mountains and finally reaching the upper Tariku (eastern Mamberamo) River.
The river trip down the Mamberamo is undertaken by motorized canoe. Small tributary rivers lead into the tribal villages where you will encounter some of the most isolated people on the planet.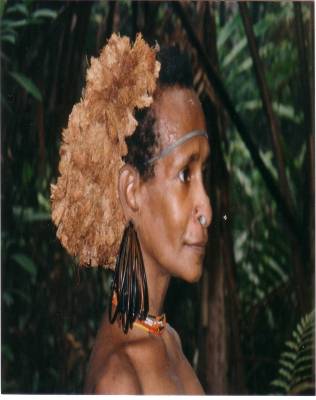 With trips to Papua, especially when exploring areas like the Mamberamo you learn to expect the unexpected. Like raw nature it is a dynamic place of constant change.
So, it is essential for those to be open minded and flexible about the itinerary.
click here for Expedition - Waropen/Maberamo "Land of the Unexpected" itinerary.
In this day and age of global communication, advanced technology and high speed travel, there are still pockets of humanity who have had "no contact" with the outside world.